Affordable & Supportive Housing

Breckenridge Place Apartments – 50 Units
Owner
Ithaca Neighborhood Housing Services & PathStone Corp
Services Provided
Professional Construction
Project Cost
$14.5 Million
Architect
HOLT Architects
Location
Ithaca, NY
Completion Date
Spring 2014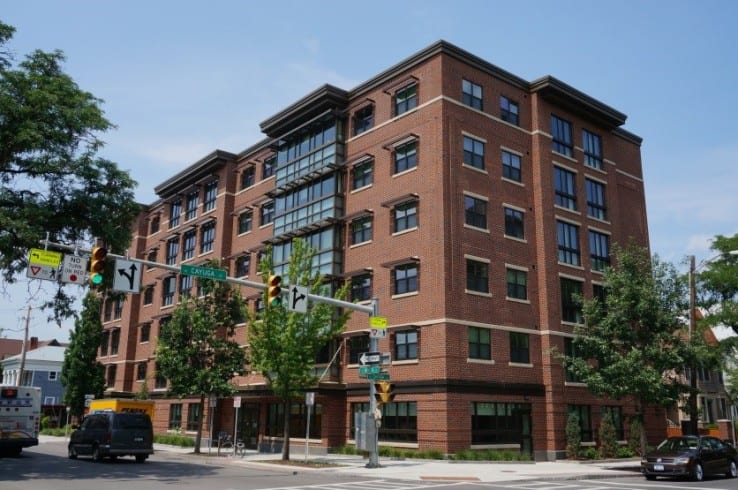 In the Fall of 2011, Ithaca Neighborhood Housing Services and PathStone Corporation joined together to build the first major affordable housing project in Ithaca's downtown in over 40 years.
Located at one of the most prominent corners in downtown Ithaca,Breckenridge Place Apartments is a 60,000 square foot, six-story brick building, which houses 50, one– and two– bedroom apartment units.The building also features office space, meeting rooms and garden areas.
The building is Energy Star and LEED-Certified, making it energy-efficient and environmentally sustainable. Features includetriple-pane windows with south-side sunshades for summer and passive-solar heating for winter and low emissions paints and carpets. Breckenridge Place uses an air-to-air heat pump system for heating and cooling which is similar to technology being used in Europe and Asia.
In keeping with the historical background of the area, Breckenridge Place is named in honor of Juanita Breckenridge Bates.She was an early leader of the women's rights movement in Tompkins County and a founding member of the City Federation of Women's Organizations.
Start A Conversation

Christa Construction tailors custom services for each client—tell us about your next project.