Student Housing

College Suites at Brockport
Owner
United Development
Services Provided
Professional Construction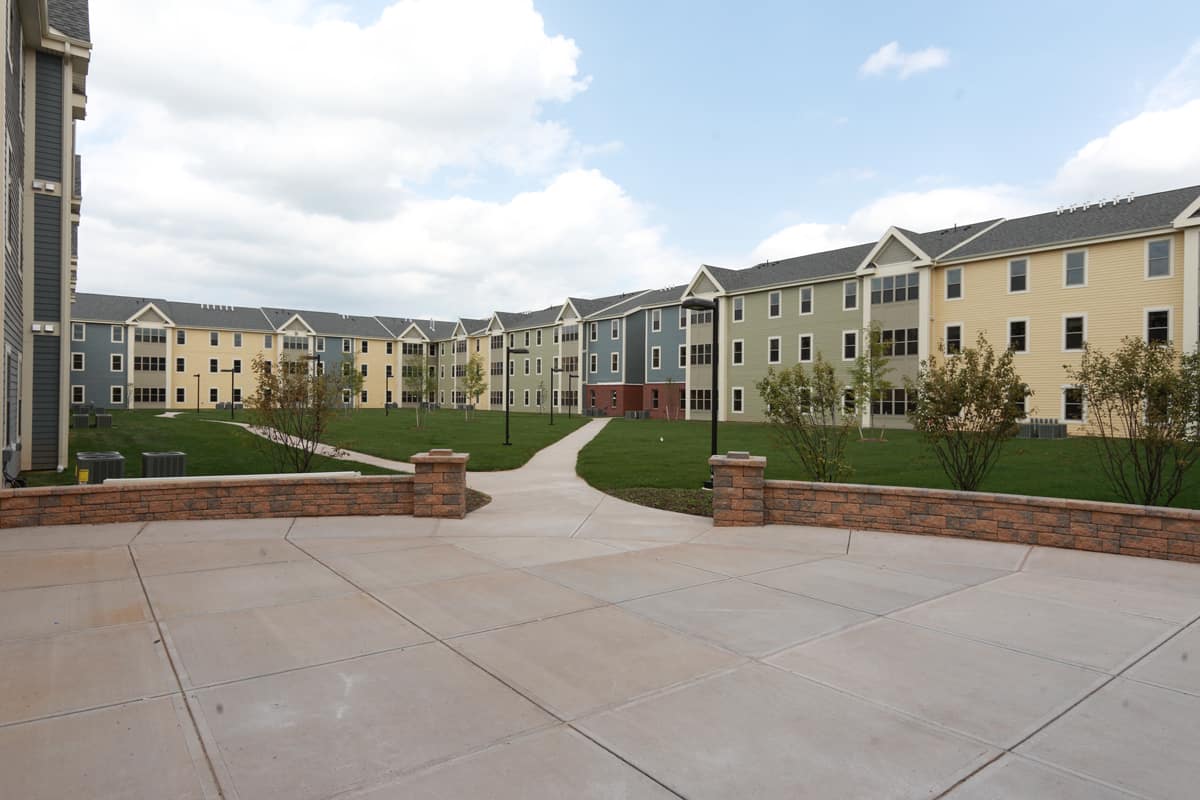 The three-story, 156,000 square foot wood framed apartment complex houses approximately 400 students. This private development is situated off-campus on a 12-acre site.  The furnished units include all utilities, plus cable television and high-speed internet access.  The apartments are primarily 4 bed, 2 bathrooms with a full kitchen. Common spaces include lounges, study areas, an exercise room, cafes, and game rooms. This state of the art living facility integrates the same luxuries of on campus housing while providing the freedom and independence of apartment living. This project was completed and ready for fall 2009 enrollment.
Start A Conversation

Christa Construction tailors custom services for each client—tell us about your next project.