Municipal

Town of Webster Town Hall Renovations
Owner
Town of Webster
Services Provided
Construction Management
Project Cost
$3.0 Million
Architect
LaBella Associates
Location
Webster, NY
Completion Date
October 2017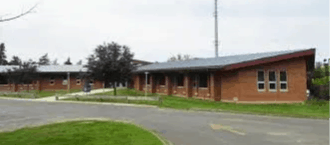 Christa was selected by the Town of Webster to perform Construction Management services for the renovations  of the existing Town Hall, Town Court, and Town Police facilities. The project consisted of a coordinated workforce relocation to allow for demolition and renovation of new office areas. Renovations included new interior finishes, and updated layouts to take into account new security practices. Further more updated IT infrastructure as well as security systems played a key component to bring the Town of Webster into the modern era for a small renovation.
The existing 30,000 SF structure across two levels buildings was ab old steel and wood frame building which required structural reinforcements for new floor loads. Work had to be conducted around and within the currently occupied Police Headquarters located in the lower level of the building. The Police Headquarters underwent a cosmetic overhaul to the offices and corridors along with an upgraded service counter to protect the clerks and redesigned booking room to improve safety and work flow, all while daily operations were maintained. Christa provided budget control , technical oversight, as well as all contract administration services for the Town of Webster.
Start A Conversation

Christa Construction tailors custom services for each client—tell us about your next project.