Affordable & Supportive Housing

PathStone Skyview Park Apartments -157 Units
Owner
PathStone Corporation
Services Provided
Professional Construction
Project Cost
$28.0 Million
Architect
Passero Associates
Location
Irondequoit, NY
Completion Date
October 2021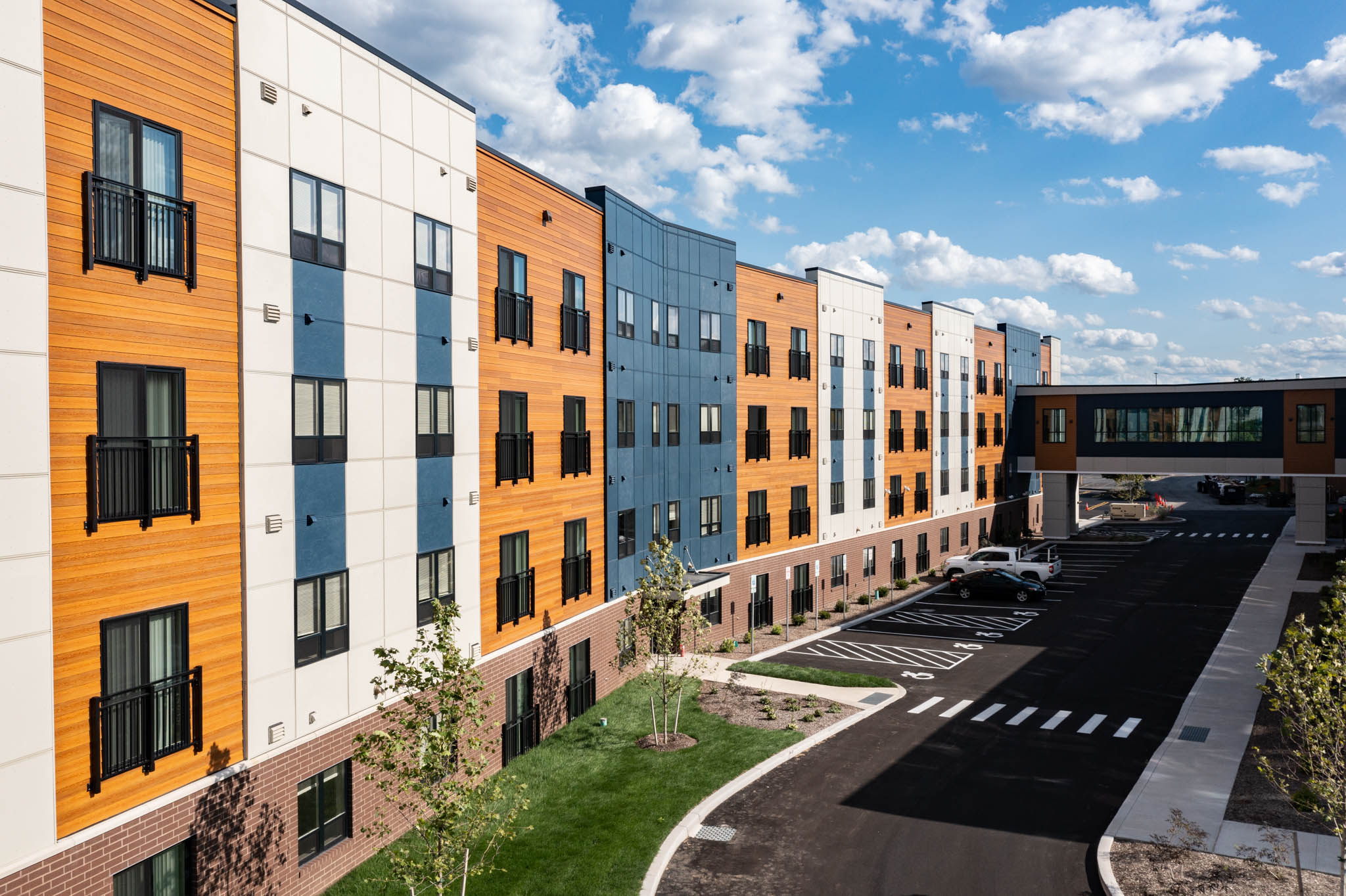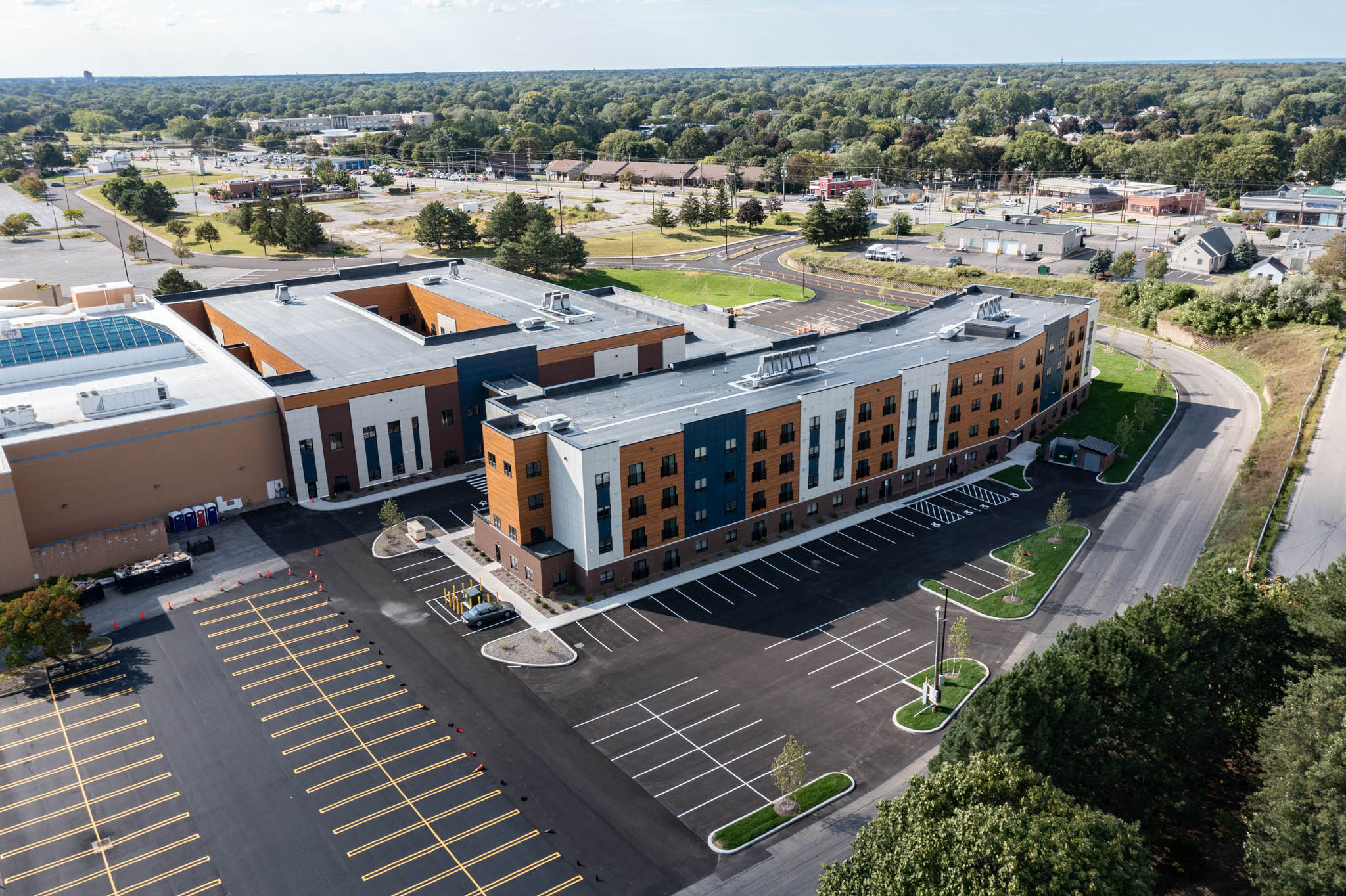 Throughout upstate New York and across the country sit vacant malls and a growing need for affordable housing. After over a decade of being closed, the Sears building has been revitalized and transformed into an affordable and senior housing community.
The previous Sears space was retrofitted for 73 apartment units, 3 courtyards, and multi-tenant storage space. A connecting bridge unites this space with a new 4-story building housing 84 units built over an abandoned parking lot. The 157-unit senior housing community encompasses over 157,000 square feet.
The majority of units are one-bedroom, there will also be several two-bedroom units. Amenities include a beautiful senior citizens center, community rooms, fitness center, library and large central gathering lounge, and enclosed parking on the lower level of the new building. There are also several green space areas to actively engage the residents. The Sears space is redesigned to include open courtyards allowing for natural light and ventilation, as well as connecting residents to the community center and other services inside the redevelopment.
Skyview Park Apartments encompass two growing trends in senior living: adaptive reuse of obsolete buildings and incorporating senior housing as a component of mixed-use development. The transformation of the former Sears building into a vibrant senior living community is vital as the aging population increases in Irondequoit as well as the need for affordable, sustainable housing. Skyview Park Apartments will create a community for seniors encouraging engagement and socialization with the multitude of amenities available.
Start A Conversation

Christa Construction tailors custom services for each client—tell us about your next project.